THE TOOLS + MENTORSHIP YOU NEED TO BRING YOUR DREAM BUSINESS TO LIFE

THERE'S A DREAM IN YOUR HEART THAT JUST WON'T QUIT.
Maybe it's new. Maybe it's been there awhile.
For whatever reason, you haven't quite reached it yet. But you know in your gut you were made for it.
In the Dream To Done program, we're going to harness the power of expert strategy and mentorship, so you can bring that dream into reality.
BECAUSE THE UNIQUE PURPOSE YOU CARRY INTO THE WORLD

IMAGINE WHAT IT WOULD BE LIKE IF…
WITH DREAM TO DONE, YOU CAN HAVE ALL THIS AND MORE!
Five years ago, I decided to turn my blog into a business, building it from the ground up. I hustled my way through countless sleepless nights to become the brand + biz strategist, podcaster, author, and entrepreneur I am today.
Helping others make an impact with their message and achieve their wildest dreams is my JAM. Now I'm on a mission to to help entrepreneurs set smart goals, CRUSH them, and create a thriving business that fills them with joy - without all the sleepless nights and hardships I had!
I created the Dream To Done program for movers, shakers, and risk takers who don't want to build their dreams alone. To put it simply, we're better when we link arms with each other, and we can go farther together.
You'll never hear me say the sky's the limit around here because there IS no limit to your potential. Together we're going to make it happen and watch your dream SOAR.
So if you've been looking for someone to walk with you on your journey in taking your DREAM to DONE...


RESULTS FROM HAPPY CLIENTS
Get inspired… this could be you!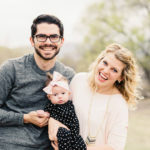 Kelsey literally believes in your dreams so much that she will do whatever it takes to make sure every detail is played out exactly how you imagined. The best part? She makes the tedious tasks fun- a huge plus for someone like me!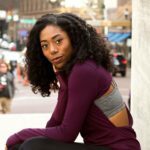 Working with Kelsey gave me the clarity and direction that I needed to take all of the ideas floating in my head and make a focused business plan. She took my muddled vision and helped create a detail-oriented plan for me to go from dreamer to doer.

Kelsey asks the hard questions to lead me to very solid decisions. She has helped me to focus and prioritize. Not only has she helped me tremendously grow my reach with my business, she has helped me make commitments I otherwise couldn't have done alone. I am a better leader and entrepreneur today because of working with Kelsey.
Being more of a doer by nature and spending less time in the dreaming phase, Kelsey has helped me see the value in dreaming, taking the time to do it, and as a result grow and achieve things I didn't know were possible with my writing and speaking!  She's motivated me, equipped me with practical tools and teaching and helped me truly believe that there is no dream too big and nothing I can't do!
The Dream To Done Framework
Build follow-through with a 90-day plan and create margin in your day to pursue your dream
MODULE 1: WORKING FROM IDENTITY
Determine your core motivations and learn more about the enneagram to strategically build a business that's uniquely life-giving to YOU
MODULE 2: MINDSET + SUCCESS
Start your business off strong by working on your mindsets and your relationship with possibility FIRST
MODULE 3: BUILDING A BRAND STORY
Capture your essence and create a story around your brand that truly communicates what you offer the world
MODULE 4: GETTING VISIBLE ONLINE
Bring your voice to social media and show up authentically, without getting overwhelmed
MODULE 5: LIST BUILDING + CLIENT ATTRACTION
Delight + surprise your audience to attract the clients you dream of working with
MODULE 6: AUTOMATING YOUR Business
How to strategically systematize your business and ask for help when you need it
MODULE 7: BUILDING BETTER BUSINESSES
How to make sure your business brings you joy and doesn't take away from your top priorities
+ Plus epic bonus videos!
About leadership, writing, creativity, software tutorials, and MORE!
FINALLY LAND THE SUPPORT YOU NEED, GET ACCOUNTABILITY, AND REACH YOUR GOALS
Don't wait! Start making big strides towards your dream business today!
Kelsey Chapman absolutely changed my business mindset and life as a whole! I never knew I would be able to dream big in my business until I met Kelsey. She opened my eyes to all that I could accomplish and now I am making it happen. It just took a little bit of believing in myself and Kelsey's encouragement to get the ball rolling!
FREQUENTLY ASKED QUESTIONS

This course is for makers, creators, bloggers, influencers, entrepreneurs, AND brick and mortar business owners alike! It doesn't matter how new you are to business. If you're ready to dive in, get hustling on your goals, and contribute to an amazing, uplifting community, we'd love to have you!
That depends on you. This program requires effort and intentionality on your part, so you need to be willing to step up and show up to see results. If you're looking for easy, overnight success, this isn't for you.
Yes! You'll have access to the course hub for life! I know you're a busy bee, so I've made it simple for you: log in and complete lessons as you have time in your schedule. This means you can NEVER fall behind in curriculum or lose access to the course. 
You'll want to set aside about an hour per module. We made this super bite-sized and digestible, while simultaneously power-packed.
We have a 14-day return window. Beyond this time frame, there are no refunds. Before you commit, I am happy to hop on a call to see if our dynamic is the right fit for you.
Sick of the "doors closing in three days approach" trying to rush you into an overpriced program? We're not selling you that here. We're offering you a chance to join an amazing community that we hope you don't wait a second longer to join…
Because your dreams matter!
Why wait a second longer?