EVERYTHING YOU NEED TO BUILD AN ENGAGED AUDIENCE AND GROW YOUR INFLUENCE ON INSTAGRAM
READY TO MAKE INSTAGRAM REALLY WORK FOR YOUR BRAND?

The ever-changing algorithm doesn't have to hold you back from growing your reach on the 'Gram. Not anymore.
Hundreds of coaches, artists, bloggers, photographers, and all sorts of entrepreneurs have come to me to learn how to take control of IG before it consumes them. My proven system helps them bounce back stronger than ever before, every time.
Wanna be next?
YOU WISH YOU HAD MORE ROI TO SHOW FOR YOUR EFFORTS, BUT RIGHT NOW YOU'RE:
I see you, girl. You're throwing spaghetti at the wall, desperately hoping something will stick and burning yourself out in the process.
You might even be ready to quit.
THE GOOD NEWS? WE CAN GET YOU OUTTA THIS MESS
IMAGINE WHAT IT WOULD BE LIKE IF…
RESULTS FROM INSTABREAKOUT ALUMNI
Get inspired… this could be you!
Mikayla gained 700 followers in 2 weeks
So I've been implementing Kelsey's method consistently for almost 2 weeks now (started on March 25) and I've grown my account by nearly 700 followers!! #win!
Rachel went from 3300 to 7500 followers in 6 weeks
I started growing my following aggressively in mid-April at 3300 followers and set a June 1st goal of 7500 followers. I just hit it two minutes ago!!!!!!!!!!!!! Thanks, Kelsey Chapman for sharing your brilliance. Next stop, 10k by Aug. 1!
Betty added 107 new email subscribers in 30 days
I've added 1,392 new IG followers and 107 new email subscribers in the last 30 days. What changed? Every single one of my Instagram posts is now a story that ends in inviting my followers to download my optin freebie.
Jessi gained 70 new followers and made 2 sales all in 1 week
Success report!!! 70 new followers this week and I sold two CDs to someone I don't know through my online store. Just for the record, that NEVER happens! I only ever sell at live shows!
Laura increased her website traffic by 880%
've seen an 880% increase in website traffic! IG is now my absolute biggest avenue for new traffic to my website!
I'm just posting a victory milestone! I hit 3K followers this week. I never thought in a million years that was possible. Thank you Kelsey for showing the way!
Amber grew her following to 10k in less than 6 months
Before I met Kelsey I was on a 10-year plan to grow my Instagram to 10K followers but with Kelsey's help, I did it in less than 6 months! Kelsey knows her stuff!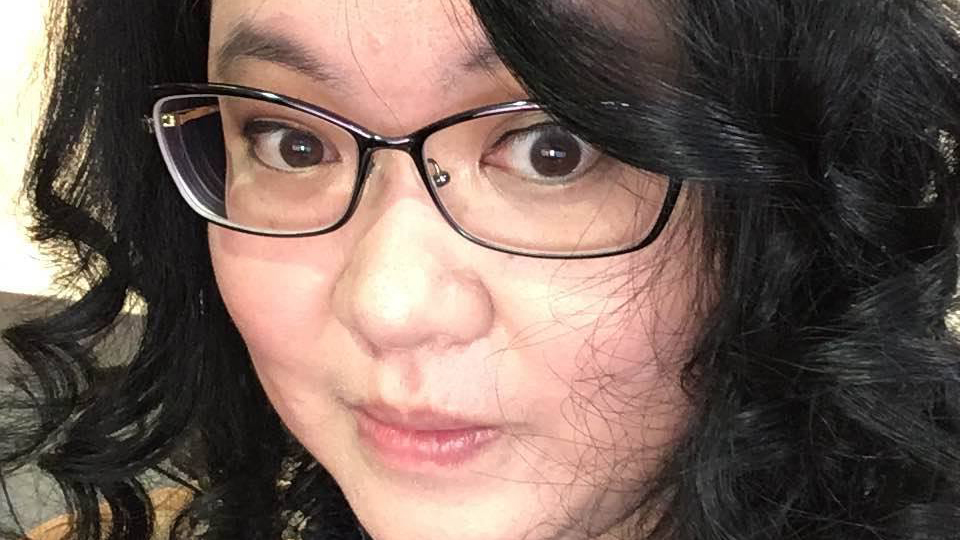 Liana saw massive growth with 2 accounts within just 2 month
Thank you again Kelsey Chapman for this group and course! I've grown one account from a little over 1K followers to over 3K, and grew another from 1500 to 4500+ in just two months!
SET YOUR SIGHTS ON THE HORIZON
If you're willing and ready to show up and do the work, there's no limit to where Instagram can take your business.
Attract followers who feel like kindred spirits and want to stick around
Turn your new, highly-engaged followers into clients and raving fans
As your influence grows, use your voice to do good in the world
I'll provide the methodology and the moral support. You provide the commitment and determination.
I did a lot of research before investing in an Instagram Course. Instabreakout was the perfect fit for me. Her video format is easy to follow no matter how new you are to the social media scene.
NOT TO MENTION, I AM NOW WORKING SMARTER NOT HARDER AND SEEING THE GREATEST GROWTH IN MY NUMBER OF FOLLOWERS AND ENGAGEMENT!
CAN'T I LEARN ALL THIS MYSELF, IF I GOOGLE IT?
To paraphrase a lyric from a gorgeous Latina popstar, "I mean you could, but why would you want to?"
Yep, all of this info is technically online… but why would you want to painstakingly search it out for hours on end when I've already found the best of the best and put it all together for you in one streamlined resource?
Not to mention, I've already tracked the results so you don't have to -- with my personal account and the accounts of hundreds of my personal clients -- so I know what really works and what really doesn't. And when I found something good, I made it better with hands-on video content, screen share walkthroughs of my own IG, and helpful resource lists.
To put it simply, I didn't want the other entrepreneurs who came after me to go through the exhaustive efforts I did trying to track down the latest and greatest Instagram tips. I wanted to save you time.
Because time is precious, especially when you've got your own business to run.
I'll provide the methodology and the moral support. You provide the commitment and determination.
How to strategically set up themes, topics, and values for your feed
MODULE 3: BATCHING & SCHEDULING
How to make the most of your time on social (aka: Automate, Automate, Automate)
How to make the most of your time on social (aka: Automate, Automate, Automate)
MODULE 5: GROWING YOUR AUDIENCE
How to strategically gain more of the right followers… and keep them
MODULE 6: ENGAGEMENT & INTERACTION
How to build a flourishing, authentic relationship with your followers
MODULE 7: INSTAGRAM STORIES
How to use this powerful tool to turn online followers into paying clients
Account Security Growing Your Email List Public vs. Private Profile Instagram analytics Linktree - all your links in one place
Hi, I'm Kelsey!
Three years ago, I began my blogging journey. I knew I needed to pick one social media platform and thoroughly learn the inner-workings of it… I just didn't have time for all the rest.
So after ditching Pinterest and discovering Facebook leads cost over $1 per head, I dove into learning all there is to know about Instagram.
In just one year, I grew my following to over 40k targeted followers with the methods I had researched and refined.
It didn't take long for word to spread and I began working with brands across the globe to help leverage Instagram for their business. I've worked with over 80 clients one-one-one and hundreds of students through my online courses to take their Instagram game to the next level.
In InstaBreakout, I share everything there is to know to create an aesthetically appealing feed, creating systems that keep social media from taking over your life, attracting more of the RIGHT type of followers, and turning those engaged followers into clients!
I can't wait to see you in class!
JOIN HUNDREDS OF OTHER INFLUENCERS, CREATIVES, AND ENTREPRENEURS IN THE INSTABREAKOUT COMMUNITY.
Don't wait another day! You could see results in as little as ONE WEEK!
ACCESS TO THE FULL ECOURSE
8 modules, 20+ video walkthroughs, printable worksheets, and access to our private Facebook group
Kelsey's ability to navigate the Instagram world is remarkable. I was shocked at the rapid growth with marketable connections. Her e-course was not only highly informative but so empowering. I could not recommend Instabreakout more.

Kelsey is a spark plug of inspiration and teaches social media in such a life-changing way. She goes in depth with the details and guides you in achieving your dream engagement, following and so much more!


FREQUENTLY ASKED QUESTIONS
This course is for makers, creators, bloggers, influencers, entrepreneurs, AND brick and mortar business owners alike! It doesn't matter how new you are to Instagram. If you have a message you want to amplify and you're ready to learn how to use IG like the boss that you are, I'd love to see you in class!
That depends on you. This course requires effort and intentionality on your part, so you need to be willing to step up and show up to see results. If you're looking for easy, get-followers-overnight tricks, this isn't for you. We don't chase vanity metrics over here; we focus on building authentic relationships with real, engaged followers.
Yes! I know you're a busy bee, so I've made it simple for you: log in and complete lessons as you have time in your schedule. This means you can NEVER fall behind in curriculum or lose access to the course. You'll have it for life!
I totally understand your concern... Instagram is always evolving. That's why I send out regular email updates and have a private members Facebook group so that we can commit to keeping you up-to-date with the latest Instagram strategies.
No way! The goal of this course is to help you build a targeted audience and turn your engaged followers into subscribers and clients. You can't do that by spamming people with robo-comments and follows. No bots here!
You can easily knock this course out in a few hours or break up the 10-20 minute modules up over the course of a week! Your pick. Either way, the information is clear and concise so that you can get this party started!

Why wait a second longer?
Uplevel your Instagram strategy NOW!