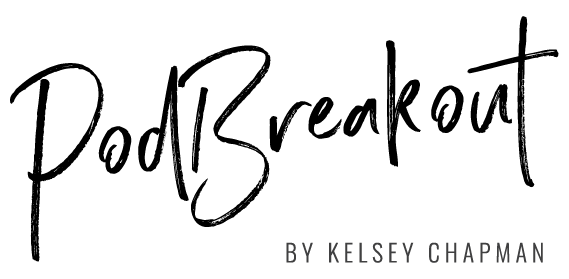 7 amazing course modules filled with approachable strategies you can feel totally confident putting into action

35+ easy-to-follow instructional videos - no more mysteries holding you back from creating a successful show!

Links to my favorite podcast equipment

Access to our private Facebook group for students just like you

Email updates whenever there are changes to the best podcast practices. That's right, you'll never be out of the loop once you take PodBreakout!
Lifetime access!

Kelsey breaks down everything there is to know about podcasting in such a practical way that is easy to follow and implement. Before reaching out to Kelsey, I had spent days trying to learn how to create a podcast. I was totally overwhelmed and had no idea where to start.
After reaching out to Kelsey, I had the Chosen To Reign Podcast live in less than 24 hours! She goes over and beyond to serve her clients and this podcast course is no exception.
I highly recommend you purchase anything with Kelsey Chapman's name on it!